Mentor
---
Mentorship system, being used by leading universities worldwide, is co-coordinated by IUE Alumni Relations Office.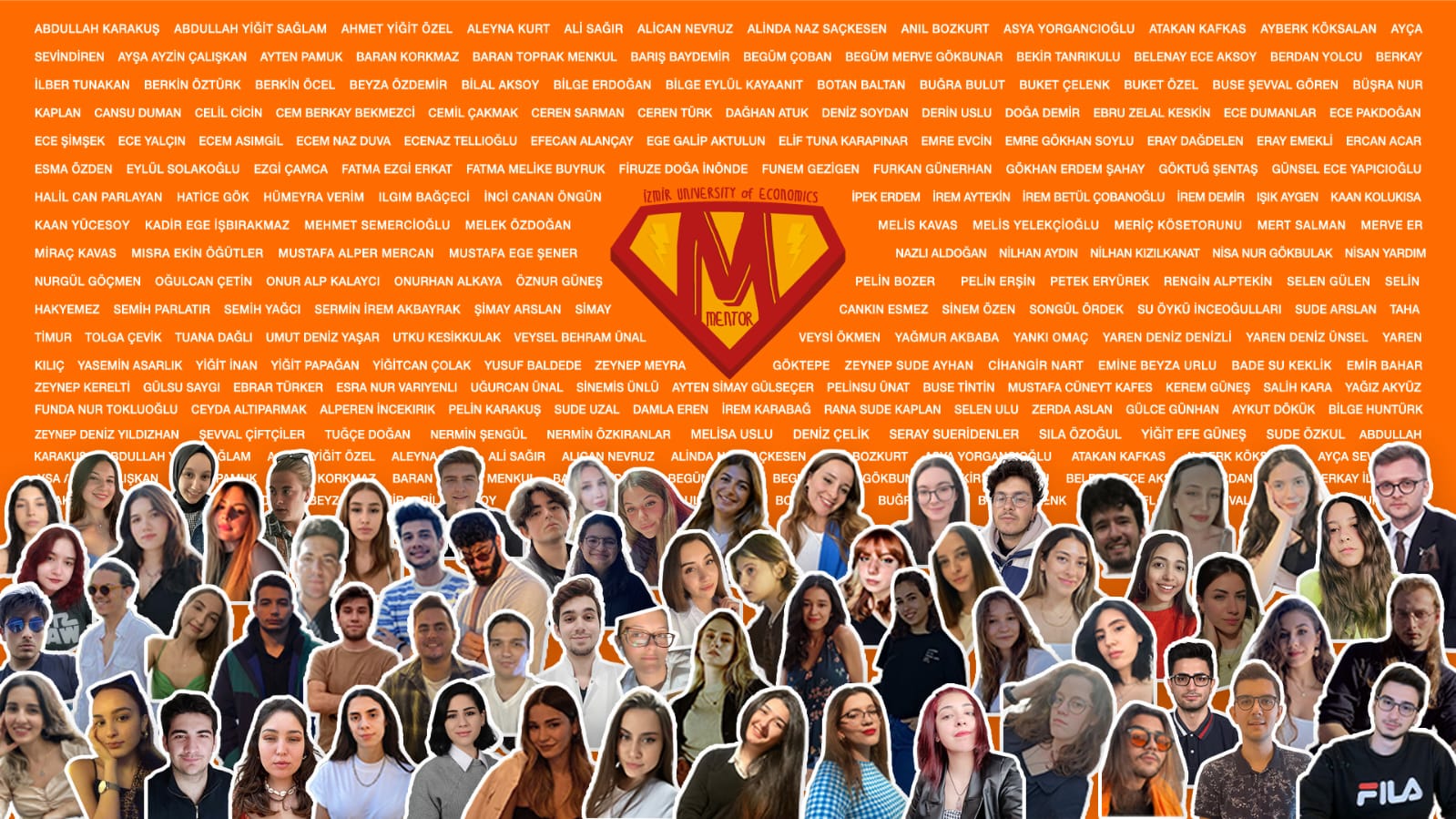 Purpose of the Project:
The Project, allows students to plan for the path they need to follow to accomplish their goals by receiving guidance from volunteering upper grade students on many subjects such as information about departments/programs; receiving support for their skills and talents; getting help with identifying their careers, gaining experience in social, cultural, academic, and professional areas.
Mentorship Project aims to train youth preparing for future with more awareness.
Mentor Profile (For Faculties: 3rd or 4th year students, For Vocational Schools 2nd year students)
Mentor needs to have leadership skills, have good command of Izmir University of Economics values and eager to relay them, have good people skills, be good at crisis management, and be creative, positive, and energetic.
Mentor needs to provide support on different subjects. First of all, a mentor will inform the students about new approaches and share own experiences. Mentor will also build a friendship with the student and support them.
Who Can Become a Mentor?
Mentors need to be 3rd or 4th year students for Faculties or 2nd year student for Vocational Schools.
They need to be actively involved in University's social activities.
They need to have good command of university life, life in Izmir, communication, and socialization.
What is Expected of Mentors?
Listening to the needs and expectations of students
Helping them adapt to university life
Helping mentees coming from outside of Izmir adapt to life in the city,
Encouraging them to get socialized
Benefits of Becoming a University Mentor
Mentorship is a powerful personal development and empowerment tool.
It will improve responsibility and leadership traits.
Today, in many workplaces, the most concrete example to leadership and responsibility is being a successful Mentor.
Participate in "Mentorship Trainings."
It will increase familiarity among students and allows students to make useful networking connections.
Successful Mentors will be issued certificates at the end of academic year based on evaluations.